Home Flipping Extended – Rehoboth Beach Real Estate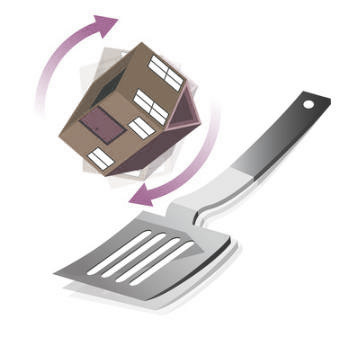 If you are considering investing in Rehoboth Beach real estate in 2013 or in selling your home that was recently purchased, you'll be excited to know that the Federal Housing Administration has agreed to a temporary "home flipping" extension through 2014.
At one point in time, home owners were required to hold title for more than 90 days before selling their property. Now, you can buy your home, fix it up, and resell it without time restrictions, per the original policy put into place in 2010.  Since 2010 the extension has been granted on a yearly basis, but this announcement extends it for two years.
The renewal of this policy, announced toward the end of 2012, will remain in force until December 31, 2014 to allow security to buyers and lenders who wish to engage in these practices. The waiver is subject to certain restrictions, and may result in an increase in available home inventory.
According to Carol J. Galante, Acting FHA Commissioner, the extension was granted to increase resales of foreclosed properties in struggling neighborhoods. He said,  "FHA remains a critical source of mortgage financing and stability and we must make every effort to promote recovery in every responsible way we can."
Learn About How the Extension Affects Your Home and Neighborhood
To read the actual waiver and restrictions placed on anti-flipping regulations, such as the need to show renovations and an inspection to support a sales price increase of greater than 20%, click here.  If you are interested in learning more about investing and how this change can impact your home, give me a call.
Of course, the Rehoboth Beachteam can always help you find the right investment home or Rehoboth Beach property quickly.