Lock in Lower Mortgage Rates – Rehoboth Beach real estate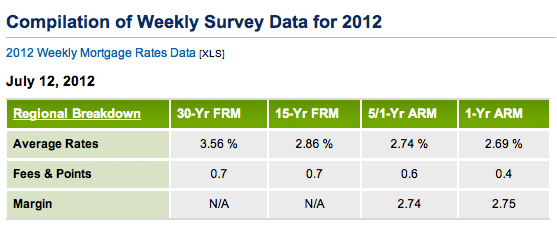 Have you taken a look at mortgage rates lately? Today's recently updated survey by Freddie Mac shows 30 year fixed rate mortgages as averaging 3.56%!
The fifteen year fixed rate mortgage is only 2.86% and adjustable rate mortgages are super low, too. The 5/1 year adjustable rate mortgage is coming in at 2.74% and the 1 year adjustable rate mortgage is 2.69%. Rates this low haven't been seen in a long time.
We can tell you many of reasons why any time is a good time to purchase a home in Sussex County. It's all about your personal situation, the market, and what works best in your scenario. We know the local market and can share advice to help you find the best value no matter what the real estate market at large may be doing. However, with these record mortgage lows, we strongly suggest that you do act quickly if you are seeking to buy, sell or refinance your home.
If you are looking to purchase a home or refinance the home you currently own, it may be wise to lock in the current rate. As a potential seller, it may be wise to offer your home for sale while inventory is down and buying power is high. You may also consider transitioning your existing mortgage to shorter payment terms to take advantage of the historic lows on fifteen year mortgage rates.
Please see our Rehoboth Beachteam website, under "our area", to find a list of trusted mortgage lenders. This may be the best time for you to refinance or purchase your next home. We combine over 60 years of trusted Rehoboth Beach real estate experience.