Mortgage Rates Holding – Rehoboth Beach Real Estate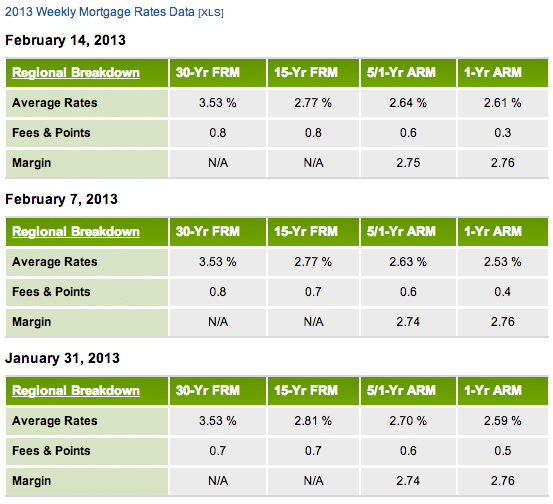 Your home value is affected by many changes in the housing market, but one thing you don't have to wonder about this week is mortgage rates. It's been three weeks now and the 30-year fixed-rate mortgage  has held steady at 3.53 percent with less than a point, according to the Weekly Primary Mortgage Market Survey®. The 15-year number remained the same this week, as well with a 2.77 percent rate and average 0.8 point.
Freddie Mac Vice President  Frank Nothaft shared that "Mortgage rates remain near record lows and continue to support housing demand, translating into a pick-up in home prices in most markets.
At 2.64 percent (.6 point) and 2.61 percent (.3 point), even Treasury rates seem to be pretty stable, too. The 5 year  hybrid adjustable-rate mortgage (ARM) averaged 2.64 percent, down from a 2.84 last year. The 1-year ARM increased slightly to 2.61 percent but is still well below last year's average of 2.84 percent.
To check the rates each week for yourself and see other news that may impact your home, please visit Freddie Mac here.
We will continue to pass along the latest market news and Rehoboth beach real estate information. We are not mortgage experts, but we do know many local resources who can answer any of your questions.